Zaoba's 30 minute Gourmet Pizza Recipe
Gourmet food without the fuss, Zatoba knows the trick.......
Here at Zatoba, not only do we believe in making superior cooking products and home goods; but we believe in receiving the most possible use out of them. Many great & healthy recipes have come together during some of our product testing phases. Today marks a special day! Today, for the first time ever, we have decided to give back what we learned by sharing with all of you!
With that said, all of us, just like you, find ourselves BUSY, BUSY, BUSY! Between work, school, friends, parenting, gym, cleaning, commuting, carpool, and so much more, it typically does not leave much room for "ME TIME" which we all desperately and maybe even secretly long for. After most of us get to our dwelling the last thing on our minds is adding another task on our to-do list; especially not cooking some fancy feast for ourselves.
Just because our lives our overly consumed with "busy" does NOT mean we don't daydream and yearn to be that chef in the kitchen, preparing a scrumptious meal that leaves mouths watering at the sight alone. Zatoba is putting on our super hero cape, and saving the day! How you ask? Simple! Sharing this amazingly tasty, artisan crafted, Gourmet Chicken & Basil Pesto Pizza recipe with all of you.
Sounds complicated; you are probably ready to close the screen, thinking to yourself "Yeah right! Who has time for that?"
HOLD IT RIGHT THERE!!
Let us assure you this meal is cooked in under 30 minutes from start to finish (prep work included) Which is why we love it so much.
Just look at the finished product???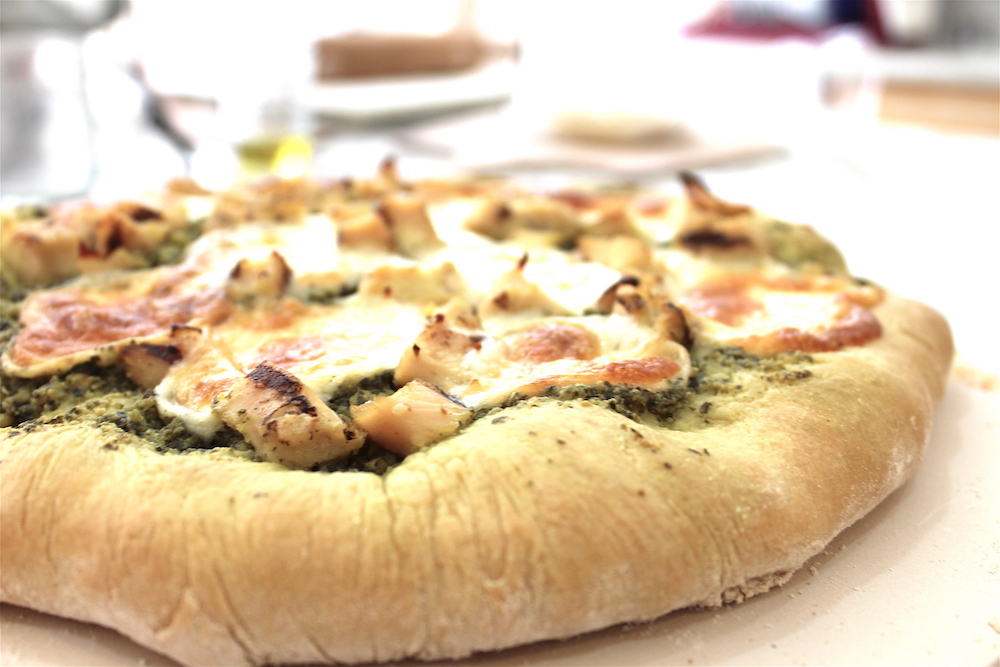 Still want to close the screen?......Didn't think so!
Okay, so I think we're all in agreement this is worth giving a shot so lets go! Trust me, you won't need much.
Ingredients:
Chopped boneless skinless chicken breast

Markets sell pre-cooked & chopped packs in the vegetable section, near bagged salads

Fresh Pizza Dough - store bought or home made

Ask your local bakery (we buy ours at Winco) or you can buy the cooked dough as a back up

Virgin Olive Oil
Pesto Sauce
Mozzarella balls in water

Regular mozzarella will work too and can be shaped into balls using a spoon and scooping balls out of the cheese

Basil
Products:
Pizza Peel

We recommend Zatoba's Amber Bamboo Pizza Peel for the best results

Pizza Cutter

We recommend Zatoba's Black Walnut Pizza Cutter for the best results

Hand Towel or Proofing Cloth

We recommend the European 100% Flax Couche - Heavy Proofing Cloth by Zatoba

Storage jar

We recommend 125ml fido jar by Zatoba, then you can store left over sauce in a refrigerated area for another time or use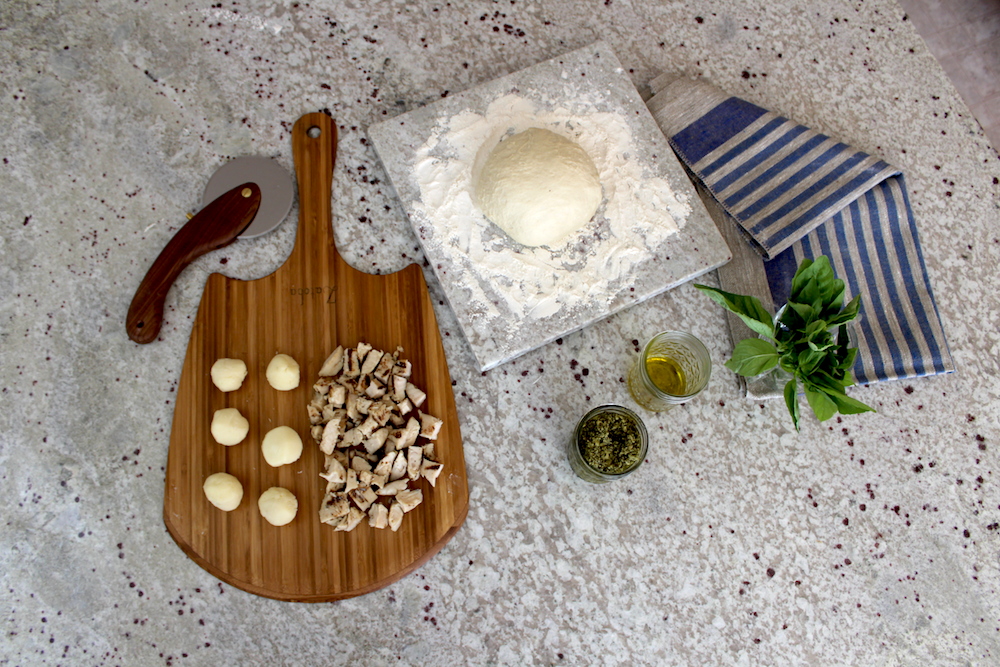 Now Lets Get Started:
Preheat oven to 375 Degrees and let it sit until the pizza/pie is ready to go in
Kneed your bread in to a round ball of dough

Take dough and begin spinning it in your hands clock wise, stretching it to a round pizza pie shape. Rolling Pins are helpful for beginners/ Intermediate dough users feel free to flip and spin dough to a pie shape.

Finished Dough should be about 0.25 inch in thickness when ready
Poor a light layer of virgin olive oil on the top of your pie (Some choose to cover the crust area of the dough and sprinkle with a light garlic seasoning)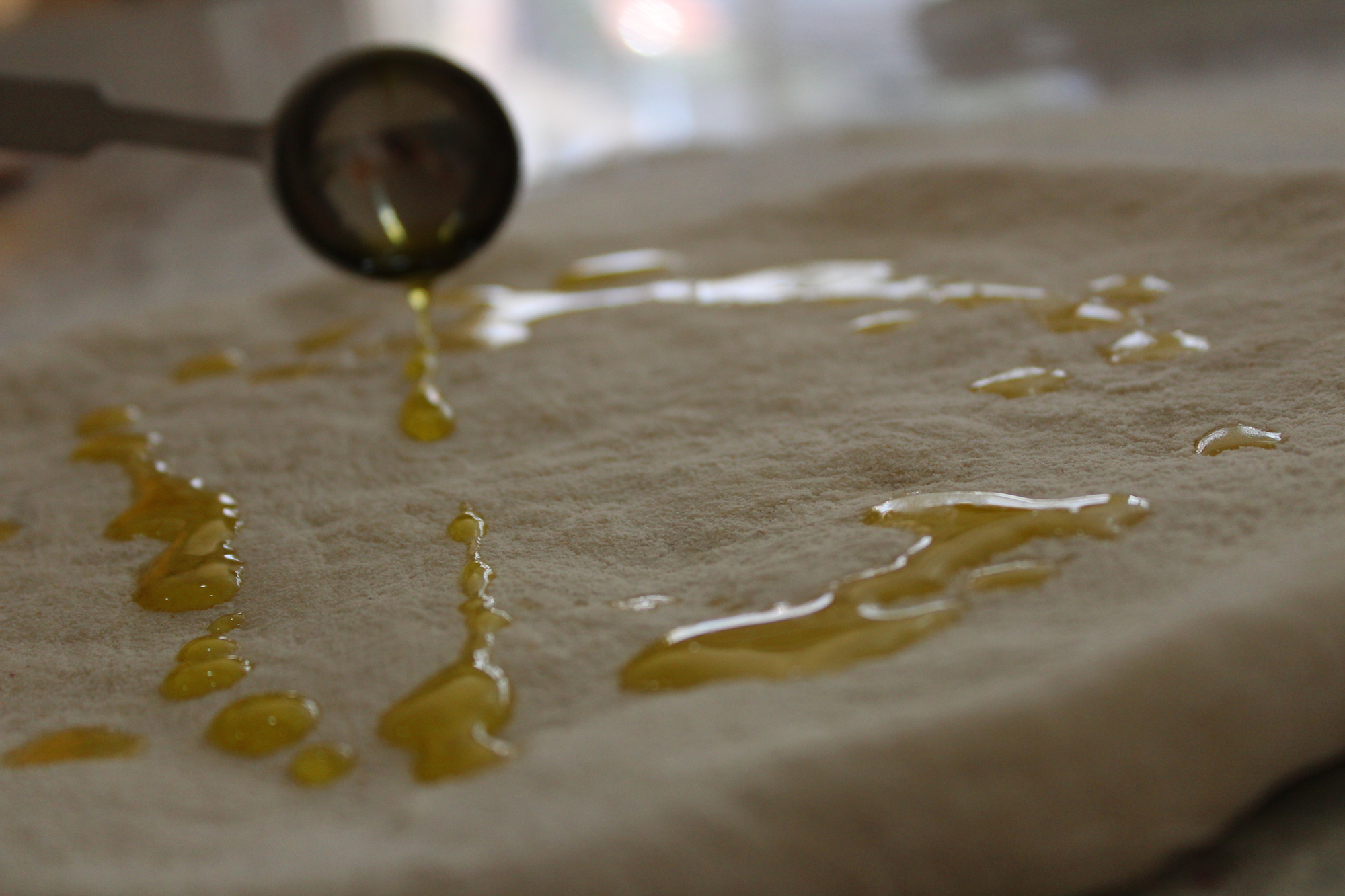 After the oil is covering the top of the pie, you want to take the pesto sauce and spread a generous amount on the top as the sauce, leaving about .25inch spacing around the edges pesto free for the crust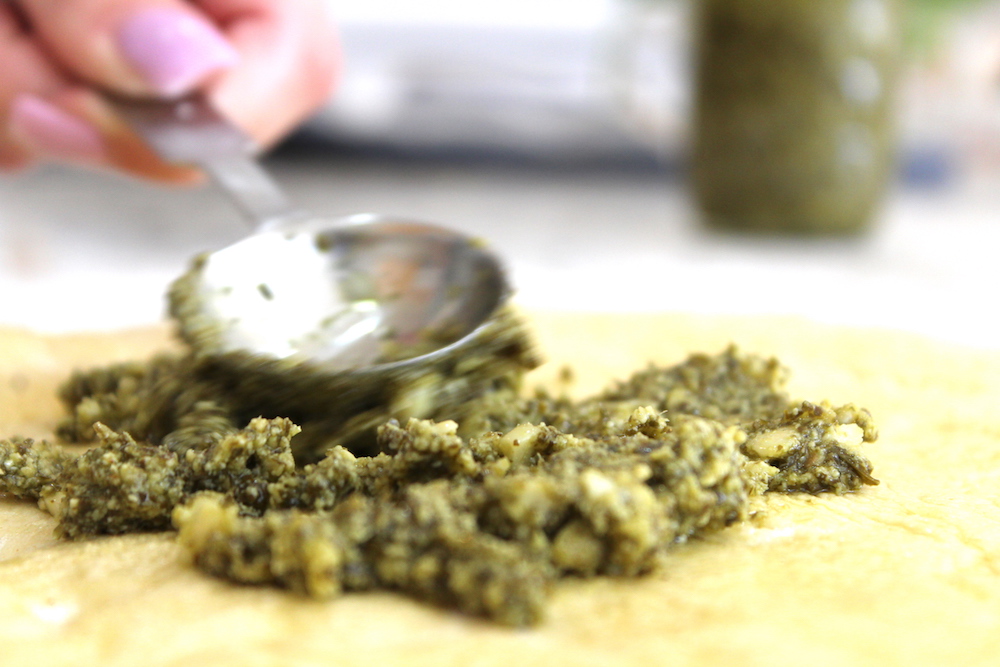 Next place your toppings of cheese balls, chicken, and basil pieces to pizza. You can add basil after the pie is cooked or before its all up to you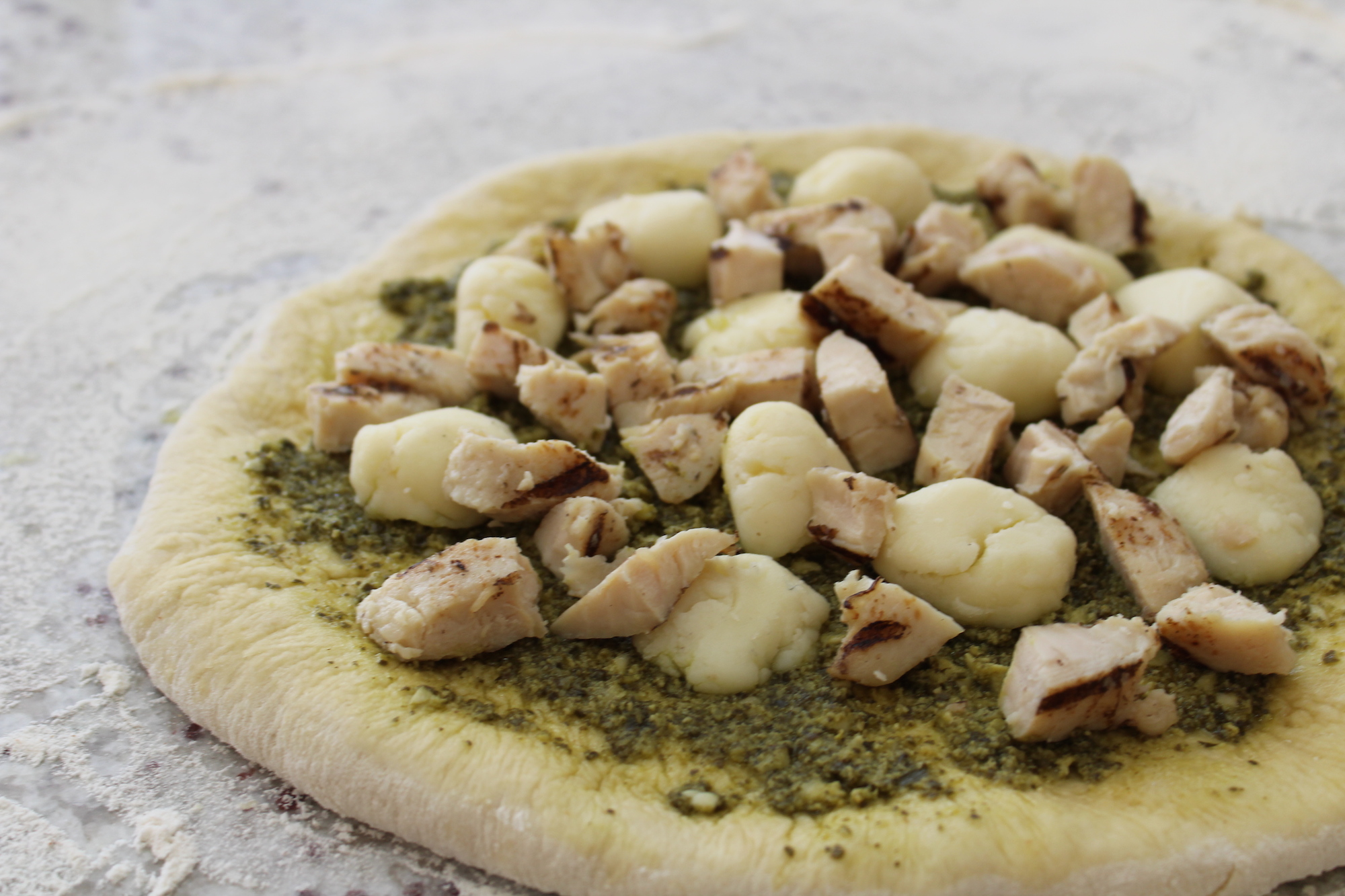 Take your Pizza Peel and swiftly slide it under your pie, then insert your pizza into the oven and cook for 8-12 minutes OR until the crust and cheese are golden brown.
You can then remove your pizza with the pizza peel and cut it with your pizza cutter
LAST STEP - GRAB A SLICE AND ENJOY EACH BITE!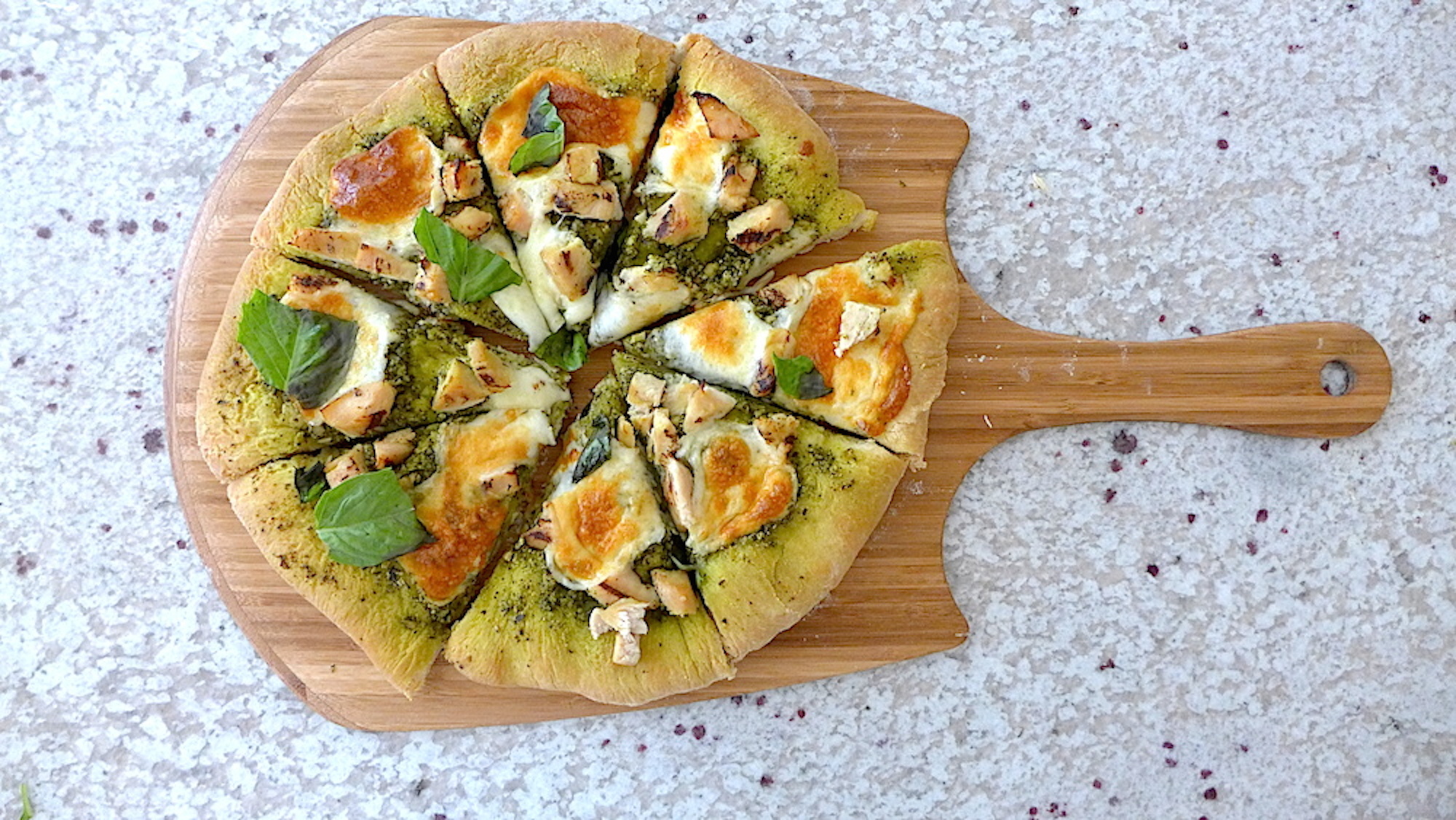 Zatoba Quick Tips:
Artisan Pizza makes for a great conversational and interactive meal plan. Ask friends or family to select their favorite ingredients and swap the recipe to your liking each time you make it. Allowing you to enjoy added company and fun.
Be sure not to overload the toppings or the crust will weaken in the middle causing the pie to tear
Below is a picture of the Amber Bamboo Pizza Peel and Black Walnut Pizza Cutter Combo, which you can also find on our product pages. The light weight durability in both products make artisan pizza making 100% easier.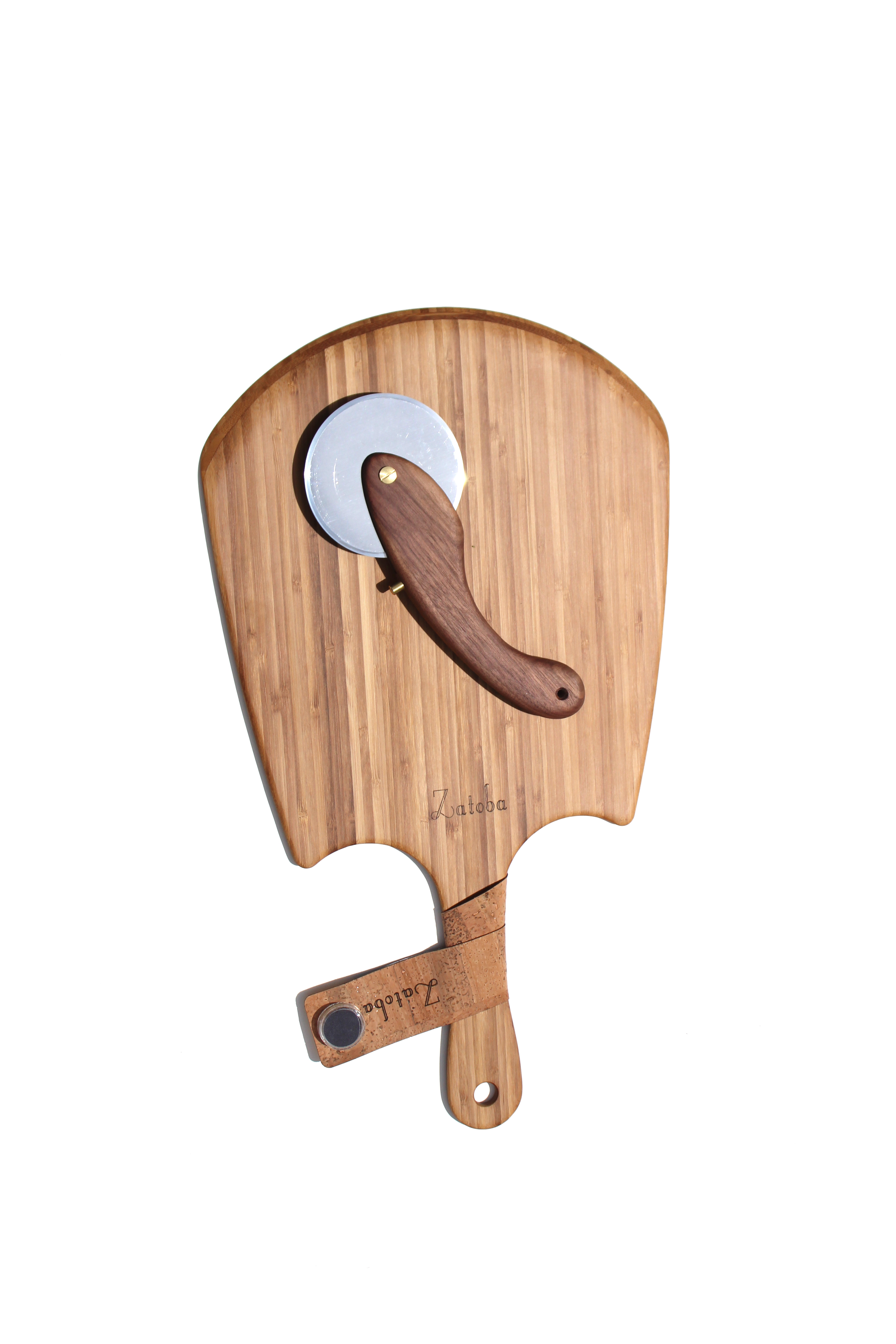 We know we did not solve all your "busy problems" or get you that "Me Time" at the Spa, but hopefully this is enough to cut back the time spent in the kitchen and add a new recipe to your book.
Feel free to contact us with any questions. Additionally, we would love to hear your feedback if you try out the recipe. Feel free to send and share your pictures if you take any. We can be reached by email here or by posting comments and questions below.